The Better Finglas Early Years Programme aims to improve the developmental and learning outcomes of children in early childhood care and education settings in Finglas by supporting the quality of provision through the professional development of early years practitioners.
The Early Years Programme is committed to the provision of training opportunities for practitioners to support them in their role of providing quality early childhood experiences.
There are currently 20 local early years practitioners completing preschool curriculum training in 'Implementing the High Scope Approach'. This course is running from January to December 2016.
High Scope curriculum training for practitioners working with infants and toddlers is running from April 2016 to March 2017.
25 practitioners have been trained in using High Scope's Child Observation Record assessment system in March 2016.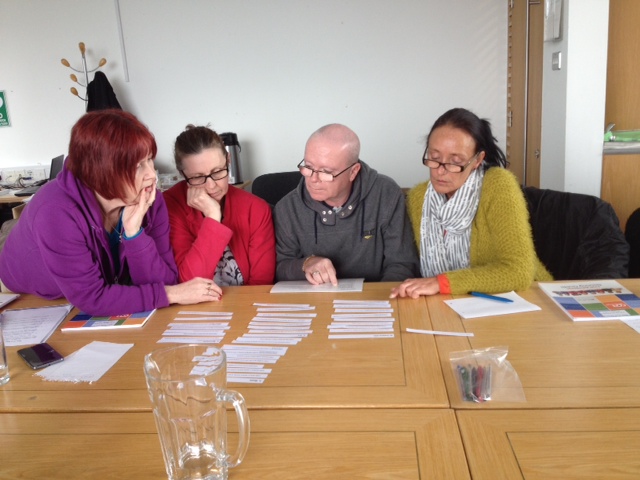 (Early Years Practitioners from Finglas Childcare Ltd attending training in using High Scope Child Observation Record Assessment)
High Scope Approach to Conflict Resolution and Problem Solving with Young Children training was delivered to 40 practitioners in February 2016.
HighScope is an evidence based early years curriculum with findings that children in HighScope programmes significantly outperform children in comparison programmes in: initiative; social relations; relating to adults; social problem-solving; music and movement; overall child development (specifically their development of creative representation); and language and literacy; with long-term outcomes: that they were more likely to graduate from high school; higher adult earnings, employment rates and home ownership, and lower lifetime arrest rates.
Better Finglas have organised Child Protection training in conjunction with the Dublin City Childcare Committee to 40 practitioners working in the area.
Better Finglas have also worked with the local Speech & Language Therapy team to deliver workshops on promoting language development within the early years setting to 30 practitioners.