The Better Finglas Early Years (EY) Programme was established to improve the developmental and learning outcomes of children in early childhood care and education settings in Finglas. Our EY mentor works with managers and practitioners in settings to reflect on their practice, identify what works well, create priorities for development and plan actions for positive change.  The Aistear Siolta Practice Guide is used to support the mentoring process. 29 local EY settings are currently engaged in our EY programme with on-site mentoring being delivered to 24 settings in the community.
Our EY programme has facilitated numerous types of training using different approaches including: Siolta, Aistear, Hanen and Highscope. We also have a Steps To School Transition Programme to help prepare children for primary education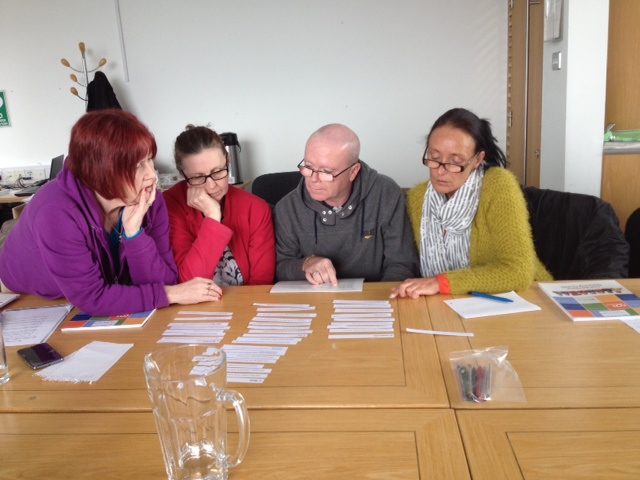 (Early Years Practitioners from Finglas Childcare Ltd attending training using High Scope Child Observation Record Assessment)
HighScope is an evidence based early years curriculum with findings that children in HighScope programmes significantly outperform children in comparison programmes in: initiative; social relations; relating to adults; social problem-solving; music and movement; overall child development (specifically their development of creative representation); and language and literacy; with long-term outcomes: that they were more likely to graduate from high school; higher adult earnings, employment rates and home ownership, and lower lifetime arrest rates.
Better Finglas have organised Child Protection training in conjunction with the Dublin City Childcare Committee to 40 practitioners working in the area.
Better Finglas have also worked with the local Speech & Language Therapy team to deliver workshops on promoting language development within the early years setting to 30 practitioners.